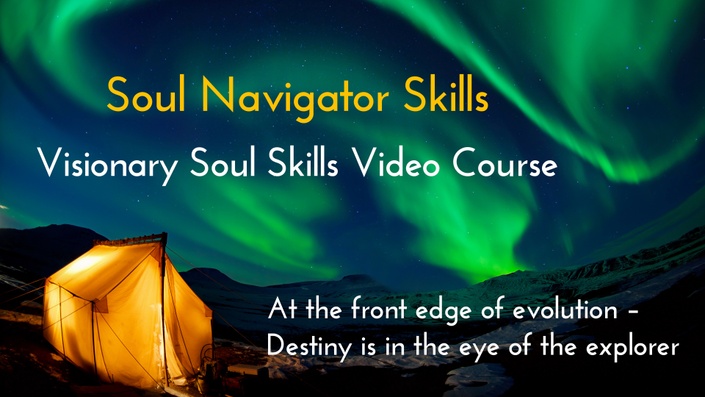 Soul Navigator Skills
Visionary Soul Skills—Turn Your Soul Gifts into Skills, and Manifest Your Authentic Calling
Enroll in Course
Taking a bold soulful step into your wider nature of infinite possibilities.

What we see when we open our eyes to the world around us is only the edge of a multi-dimensional reality, the surface of a deep ocean of consciousness that we are and that we live in. Our journey is not merely on the surface and our purpose is not limited to what we do and how the world perceives us.

We are each a unique soul presence, a vibrant creative expression of wisdom, love and potential, with a signature of a soul passion, innate gifts and calling. Much of the disorientation, struggle and frustration that we experience as the gap between what we sense is possible from within, and what we witness around us, is born of belief systems and limitations that cloud our perception and deplete our potential.
The access into our desired clarity, intuitive knowing, innate soul virtues and aptitudes, and the power to change reality, is within our reach – present and abundant in our inner being.
This "Soul Navigator Skills", a Visionary Soul Skills video course, will take you on a personal journey of discovery, unveiling to you insightful perspectives, transformative experiences, and empowering tools – a deep, nurturing and catalyzing learning process that will awaken your own soul treasures and activate them into powerful skills in your life.
Topics Covered in the Course Include:
Experiential connection to your soul presence, and to its creative higher dimensions.

How to navigate your life in awareness and alignment with your innate inner guidance.

Your soul's unique signature – the creative alchemy between your soul gifts and lessons.

How to catalyze your intuitive capacity and the matrix of your soul evolution.

How to deepen your self-love and soul-esteem from the view point of your higher self.

Working with your subtle inner space, intuitive senses, and energetic boundaries.

The dynamics of life's transitions, soul relationships, discernment and soul authority.

Lots of experiential tools and exercises, activating innate virtues into life skills.

The evolutionary and multi-dimensional nature of life purpose and soul expression.

And more…
The "Soul Navigator Skills" course progresses through 8 modules, each consisting of 2 parts, including experiential exercises and skill development.
At the end of each module there is an added segment of built-in FOLLOW-UP COACHING, designed to take you through a personal mentorship within the context of this course. I offer this to enhance your learning, and catalyze for you the process of personalizing and integrating it into your own life, so you can truly own and embody it.

You will have unlimited access to this "Soul Navigator Skills" course, so you can watch any part of it as many times as you like, deepening your insights and understanding, maturing your skills, and expanding your creativity in the way you apply it.
Curriculum
Introduction
Available in days
days after you enroll
Module 1: The Reality of Soul
Available in days
days after you enroll
Module 2: The Innate Inner GPS
Available in days
days after you enroll
Your Mentor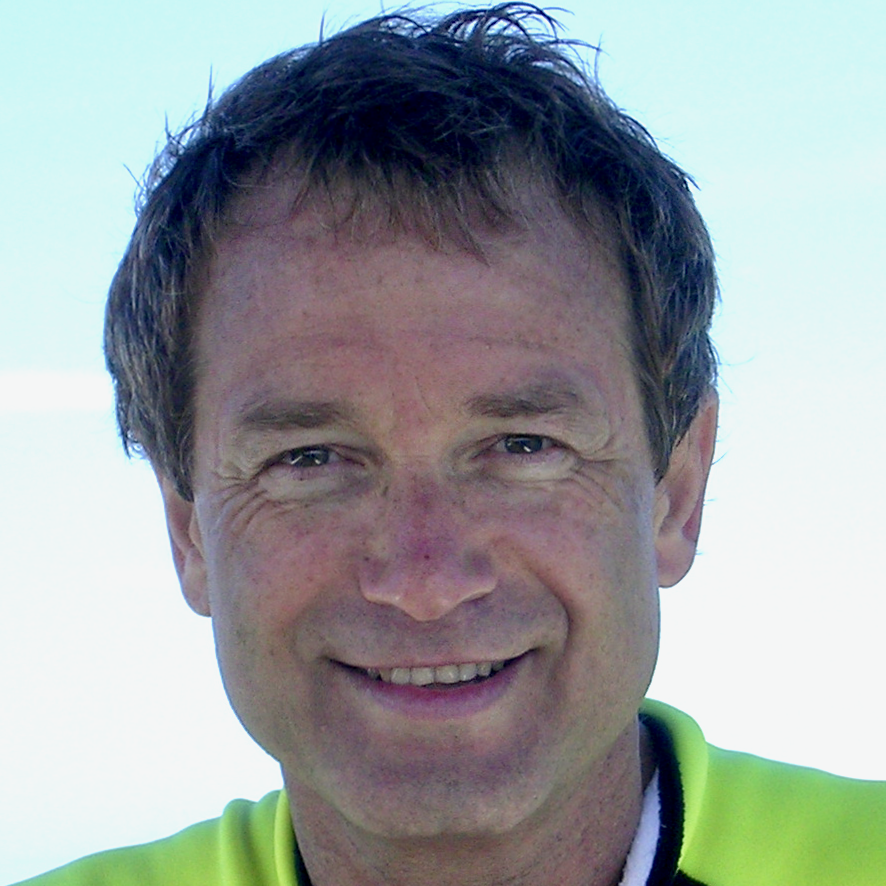 Yoram Weis is a Purpose Catalyst, inspirational speaker, transformational mentor and author, with a lifelong passion for the wisdom, magic and creativity of the soul.
He is the founder of Purpose Catalyst Int'l and of Academy Soul, and the author of 'You Are Your Purpose' – a poetic mystical window into the extraordinary journey of the soul.
Yoram teaches uniquely creative, intuitive and transformative skills and insights, drawing from his wealth of personal and professional experience, and his deep inner learning and intuitive exploration. His coaching, teaching and writing are both uplifting and empowering, insightful and nurturing.
Before developing Academy Soul, Yoram traveled the world for over 30 years, speaking to audiences from a diversity of cultures, and training individuals and teams in more than 50 countries. He has inspired, counseled and mentored thousands of people, unveiling soul gifts and inner callings, and catalyzing personal growth and mindful expression.
His core intention through the courses and webinars in Academy Soul is to cultivate soul awareness and higher consciousness, clarity of purpose, and new-paradigm visions and evolution.
Frequently Asked Questions
When does the course start and finish?
The course starts when you purchase it, and never ends! It is a completely self-paced online course – you decide when you start and when you finish. Once enrolled, you will have unlimited access to the 18 videos of the 8 modules of the course, so you can watch any part of it as many times as you like, expanding on your understanding and skills.
Are there any live calls to accompany this online course?
I offer LIVE MONTHLY WEBINARS, called "Soul 5D Live". This optimal companion to the "Soul Navigator Skills" course, provides opportunities to get your questions answered, along with live, insightful and empowering mentorship. These webinars cover an invaluable array of topics related to creative soul-discovery, personal growth, higher consciousness, and intuitive skill development. With their transformative perspectives and experiential tools, these live webinars will catalyze your creative exploration, self-awareness, and your innovative expression of emerging gifts and potential. — FOR MORE INFO about the webinars and their schedule, you can go to the "Soul 5D Live" course page. — AS A BONUS, after enrolling in the "Soul Navigator Skills" course, in the purchase confirmation page, you will be offered these live webinars at a special rate of $22 per month, instead of the full monthly price of $33.
How can I get One-to-One Coaching sessions with Yoram?
To book your individual coaching session with me, go to the "One-to-One On Purpose" Coaching page on this site. These sessions are $220 for a full hour. — AS A BONUS to enrolling in the "Soul Navigator Skills" course, you will receive a 50% discount coupon toward one individual coaching session with me, at $110. — ALTERNATIVELY, you can choose the "Inner Star to Purpose" special package, which includes two individual coaching sessions with me, along with the full "Soul Navigator Skills" course (a total combined value of $1,340 for only $597). To purchase this special package go to the "Inner Star to Purpose" course page on this site.