YOU Are Your Purpose – a Book by Yoram Weis
Awaken Your Magic, and Embody the Fullness of Your Inner Star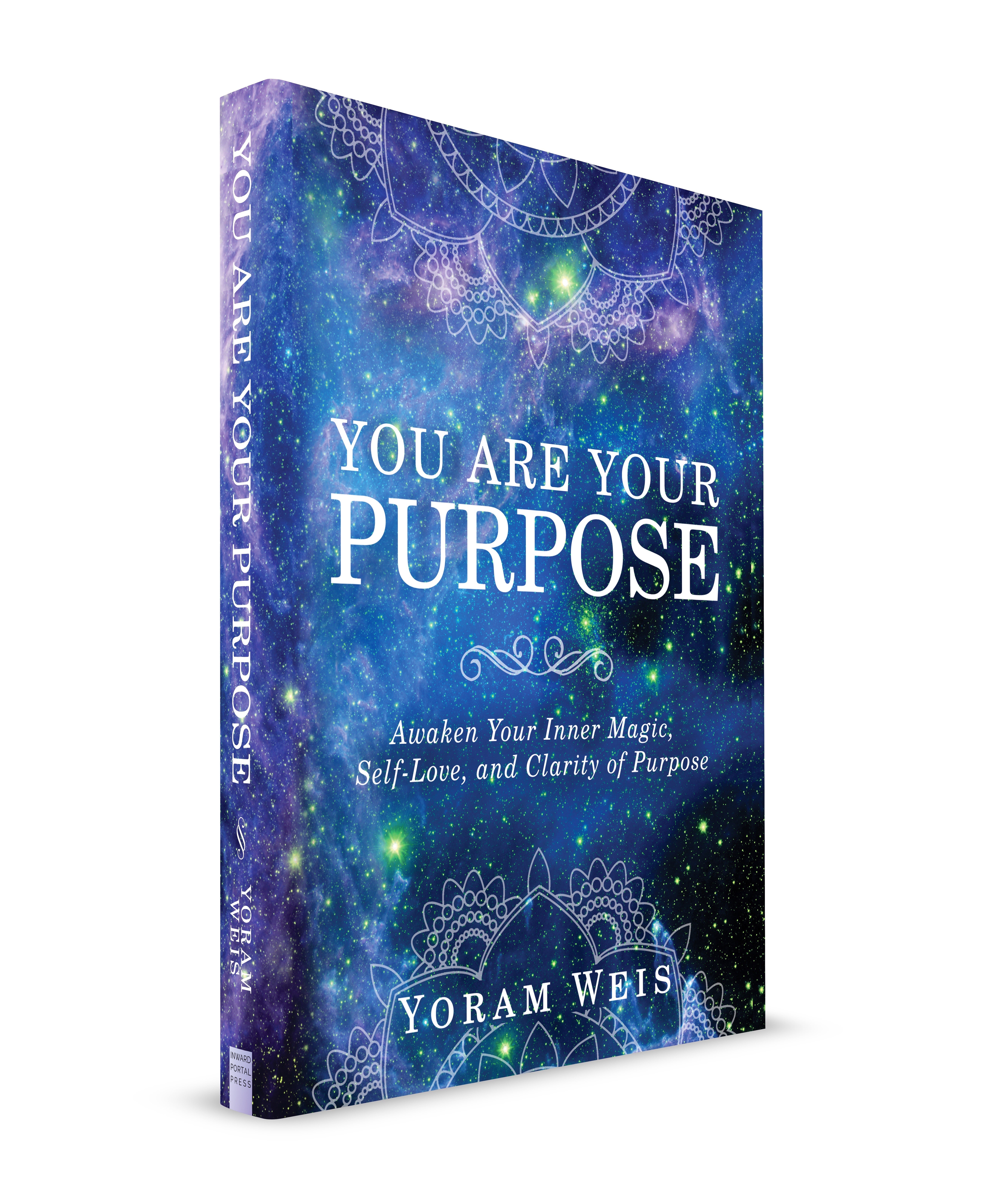 To order the book click:

USA: www.amazon.com
eBook: Amazon Kindle
UK: www.amazon.co.uk
Canada: www.amazon.ca
Book Reviews:
"A compelling invitation to self discovery and the personal magic within us all. Yoram has created a book that inspires page-turning wonder as the reader discovers how natural it is to live a magical and purposeful life. The love comes through the pages."
—Carl Bendix, CEO of Jupiter Ambrosia Px, executive producer of Maria Shriver's The Women's Conference, and co-producer with her of the Architects of Change series.
"With his poetry, Yoram Weis offers a precious opportunity to pause from our daily fast moving pace, allowing us to rest our body and mind, and delve into "the great mystery" that is so easily taken for granted or forgotten. The melodic words seem to rise into the air as if each phrase was created to inspire awareness and soothe the reader into a meditative state."

—Idanna Pucci, writer-filmmaker, author of The Epic of Life and of Against All Odds; co-producer of Archaeology of a Woman.
"From the first page to the last, You Are Your Purpose grabs the heart and won't let go. A poetic journey into the love and wisdom of the soul, this is a beautifully written, inspirational book that awakens our deepest longings and empowers our highest dreams."
—Prill Boyle, author of Defying Gravity.
"Yoram is a contemporary Kahlil Gibran, evoking universal wisdom, kindness and assurance—be yourself, know yourself, and all is well. I am ever grateful for his craft of inspiring a purposeful life."

—Tucker Robbins, founder and CEO of Tucker Robbins, pioneer designer and eco-socio entrepreneur.
"You have no choice but to dive deep into your most gentle imagination when reading this book. Your mind opens, your heart opens, and your soul opens to receive such beautiful and insightful thoughts."
—Rachel P. Goldstein, founder and CEO of Agent of Change, senior advisor at Milken Institute.
"Yoram Weis' poetic book perfectly balances insight, depth, and soaring grace. In its pages I found phrases and imagery that nourished me like a bowl of hot soup on a cold afternoon. Dig in for a wonderful meal of sustaining inspiration."
—Joanne Heyman, founder and CEO of Heyman Partners, former executive director of Urban Zen Foundation by Donna Karan.